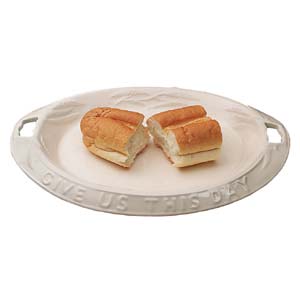 Give Thanks Oval Platter ON SALE!!
Item Number: 68200
SALE! OVER 65% OFF!! The detail and lettering is so authentic on this exclusive antique reproduction - and it's dishwasher, microwave and low temperature oven safe! It reads "Give us this day" on one side, and "Our Daily Bread" on the other.
Measures: 13.5x10.5"
$29.00 $8.99
Product in stock