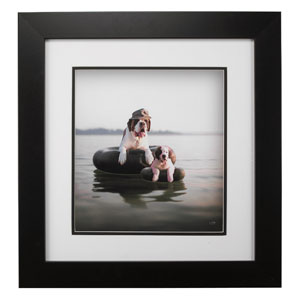 Sure Beats Paddlin' Pups Print ON SALE!!
Item Number: 51273
SALE! Framed in black, matted in white and under glass, this print shows an adorable St. Bernard and its puppy floating around in inner tubes. An adorable print for dog lovers!
Measures: 20.5" x 19.5"
This is an oversized item and cannot be placed on an express order.
$85.00 $59.00
Product in stock