Directions & Store Hours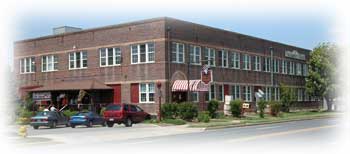 Have you ever visited our store? If not, you're missing out on a wonderfully wild experience! With over 21,000 square feet of retail space, we're more than just a country store. In fact, customers travel from all over the United States to spend the day with us. Many families make a weekend of going to the beach
(Ocean City, MD)
and visiting our store. Get a group together and come visit us – we have earned our reputation that The Country House is 'Worth The Trip'! We are located only 30 miles from Ocean City, Maryland which offers beautiful beaches, offshore fishing and numerous golf courses.
For information on Maryland's beautiful Eastern Shore, please call the Wicomico County Tourism office at 410-548-4914, or visit their web site at
http://www.wicomicotourism.org
.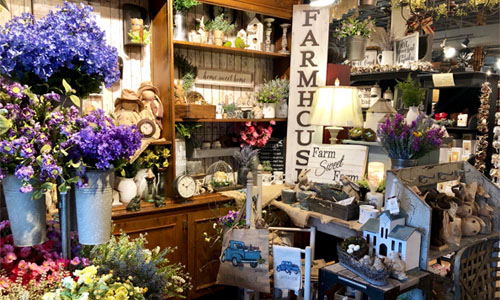 Lots of new items are arriving daily: 2019 calendars, black and cream swans, Christmas potpourri, florals, flags, mailbox wrappers, place mats and runners. We also have received Thanksgiving figurines which are the perfect compliment to your holiday decor.
We have an assortment of new dip and soup chillers, as well as new food mixes and, new this year - drink mixes which are packaged for gift giving! As usual, we carry a full line of Old Bay items.
Milkhouse candles come in different scents and sizes, in addition to tea lights and melts. They are fantastic and will make the perfect gift, as well as providing a delightful aroma to any room.
For all you wine lovers, we have an extensive collection of signs, towels, bags, glasses, corks and numerous other wine related items. Again, not only for your own use, but also for gifting to your wine loving friends!
New merchandise arrives daily, so we know that our guests are sure to find that perfect home decoration or gift they are looking for, in addition to decorating themselves from our extensive assortment of jewelry, scarves, purses, etc., as well as new additions to our Noelle and other clothing lines.
Our Simply Southern selection includes shirts, Sherpa pullovers, totes and lunch bags, key chains, phone covers, Tervis Tumblers and other accessories. New this year are ornaments, hats and badge reels. Delightful, charming, fantastic!!! Perfect for your gifting needs!
We have new slippers and pajamas, along with lots of new jewelry, purses and scarves. A new assortment of Snoozies has arrived - get some for yourselves and some for gifts!
A great selection of gloves and hats has arrived - perfect for yourself and for gifting!
Ponchos are still trending and we have a great new selection which will provide you with that essential wardrobe piece which makes the transition from winter to spring.
We carry the Airome Ultrasonic Essential Oil Diffuser which comes in various styles and colors, is electric, and heats and diffuses oil. With a great selection of oils from which to choose, we have something to please everyone.
Sentiment signs - another great gift idea for relatives, friends, teachers! Some will touch your heart, some will make you laugh out loud. Our selection is very extensive and we're sure you will find just what you're looking for. New this year - skinny signs carrying perfect sentiments!
We carry a full line of upscale coastal decor year 'round - perfect for both decorating and for gifts! We also carry some Halloween decor and Christmas ornaments and decor year 'round.
Our store hours are Monday through Saturday, 10 am to 5 pm.
As always, our Outlet is open on Saturdays from 10 am to 5 pm. It's full of bargains you don't want to miss!
Thank you for being such loyal customers and for all the wonderful comments and great reviews we receive on Facebook, Instagram, Google and Trip Advisor!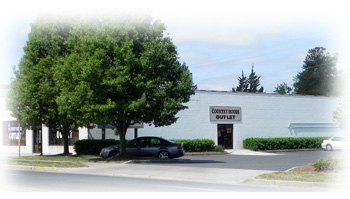 Just across the parking lot from our main store, you'll find bargains galore! From overstock items to slightly damaged goods, we've gathered great values to fill our 5,000 square-foot outlet! Open Saturdays, 10 am to 5 pm, you won't want to miss our outlet.

Our regular store hours are Monday through Saturday from 10am to 5pm. We are closed on Sunday. From January 1, 2019 through March 18, 2019, our retail store will be closed on Tuesdays.
We are closed on the following holidays:
• New Year's Day
• Memorial Day
• July 4th
• Labor Day
• Thanksgiving
• December 25 & 26

Our store is located at:
805 East Main Street, Salisbury, MD 21804
Get Driving Directions from other locations:
Enter starting address: