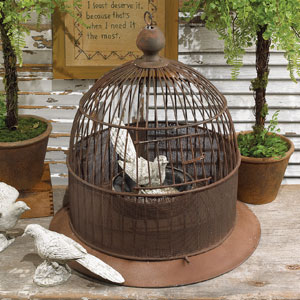 Vintage Wire Domed Birdcage
Item Number: 71828
This wire birdcage has a rusty metal top that lifts off to allow access to the birdseed bowl, which is attached to the base. The top has a hook for hanging.
This is an oversized item and cannot be placed on an express order.
Measures: 14" Diam.
$49.00 $39.00
This product is no longer available.