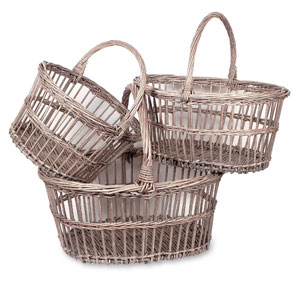 Willow Baskets Set/3 ON SALE!!
Item Number: 45683
SALE! These willow baskets are sold as a set of three and have a light white washed stain.
This is an oversized item and cannot be placed on an express order.
Measure: sm: 14" x 14", med: 16" x 15", lg: 19" x 17"
$64.99 $49.00
Product in stock