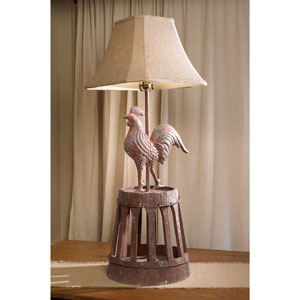 Rooster Lamp W/ Shade ON SALE!!
Item Number: 11372
SALE! OVER 40% OFF! This aged metal rooster is perched on a large aged red wood basket. On/off switch on the cord. Comes with shade. Metal and wood.
This is an oversized item and cannot be placed on an express order.
Measures: 41.25"H x 13.5"Diam.
$379.00 $199.00
Product in stock