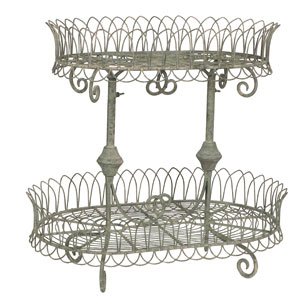 Aged Two Tier Stand ON SALE!!
Item Number: 39509
SALE! 40% OFF!! This two tier stand is aged and would look great for any type of display.
This is an oversized item and cannot be placed on an express order.
Measures: 21.5" x 20.5"
$149.00 $89.00
Product in stock
All Web Special Sales Are Final!