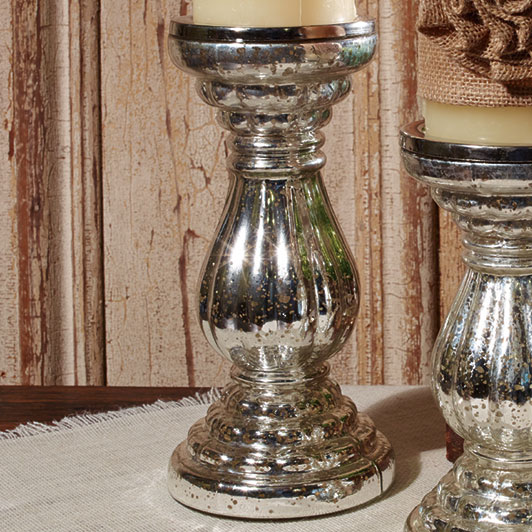 9in Mercury Candle Pedestal
Item Number: 83159
This Candle Pedestal is made from mercury glass and holds up to a 3 inch wide candle. This is the perfect candle holder for our battery candles which can be purchased separately. Shown here with our 3x6" cream battery candle (item #61385).
Measurements: 4.5 x 9.25"
$23.99
Product in stock