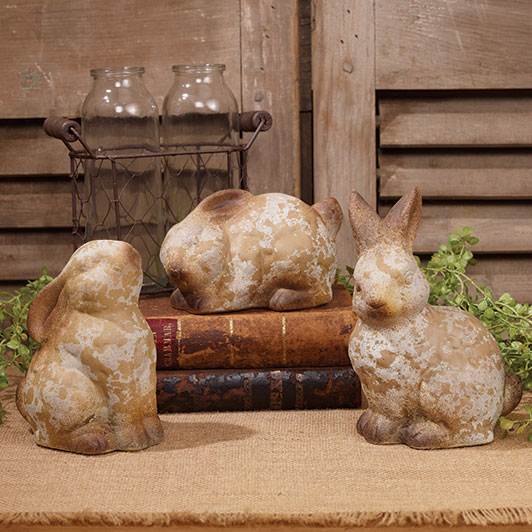 Rustic Bunnies Set/3
Item Number: 95886
Made of Terra Cotta, There are three separate bunny poses, one is laying down, one sitting up with ears back and one sitting with ears perked. Weathered look with shades of brown, aged cream finish. Sold as a Set of Three Assorted.
Measures: 3", 5.25" and 6.5"
$38.99
Product in stock