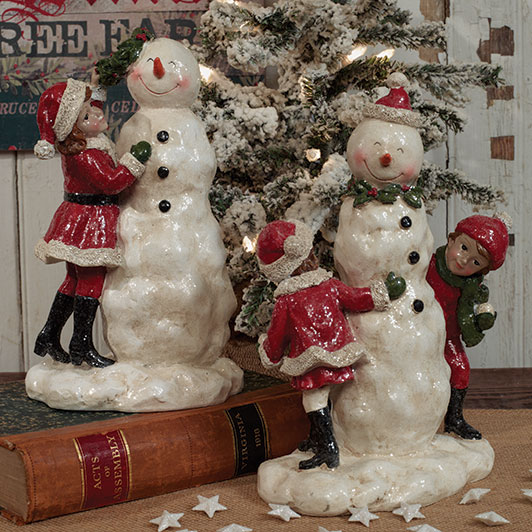 Snowman w/Children Set/2 Assorted
Item Number: 97500
This item is made of polyresin. One has a little girl in red outfit putting wreath on snowman's head. The other one has a boy & girl in red outfits peering around the snowman who has Santa hat and wreath around neck. There is a small amount of mica glitter on each. There are pads on the bottom.
Measures: 6" x 9.5", 7" x 10.5"
$79.99
Product in stock