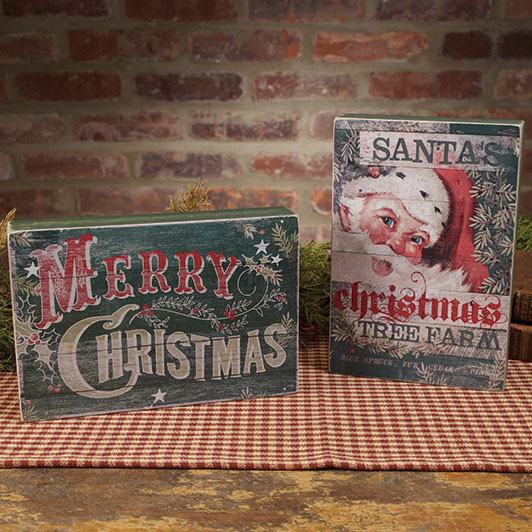 Small Christmas Signs Set/2 Assorted
Item Number: 97503
Made of MDF. Black aged background - designs in red, white & green. Saw tooth hangers on the back for hanging. Vertical sign has Santa and Santa's Christmas Tree Farm. Horizontal has Merry Christmas. Sold as a Set of Two Assorted.
Measures: 5.25" x 8", 8" x 5.25"
$23.99
Product in stock