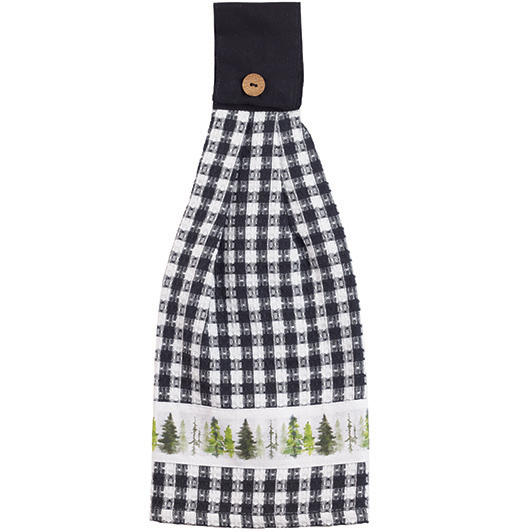 Aspen Hill Towel w/Tab Set/2
Item Number: 33004
Small black and white check pattern with a white border that has pine trees in shades of green! Tab has velcro closure for hanging and decorative button. Sold as a set of 2.
Measures: 18" from top of tab to bottom of towel.
$11.99
Product in stock