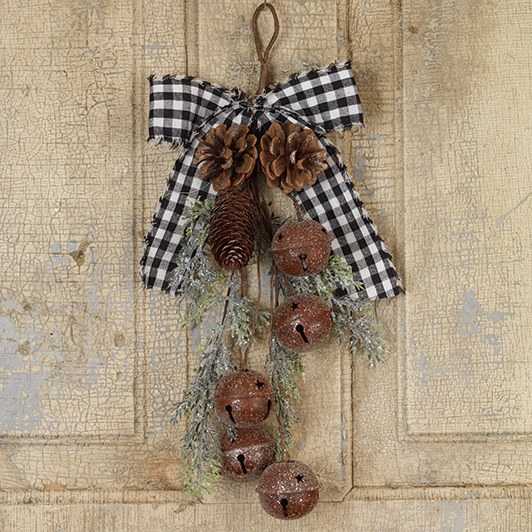 Vintage Hanging Cedar w/Bells
Item Number: 33082
This swag has sparkly pine and cedar with pinecones and rusty jingle bells with sparkly glitter to give a vintage look. The ribbon at the top is black and white check. Loop & stem hanging made of wrapped wire.
Measures: 16" from top of loop.
$14.99
Product in stock