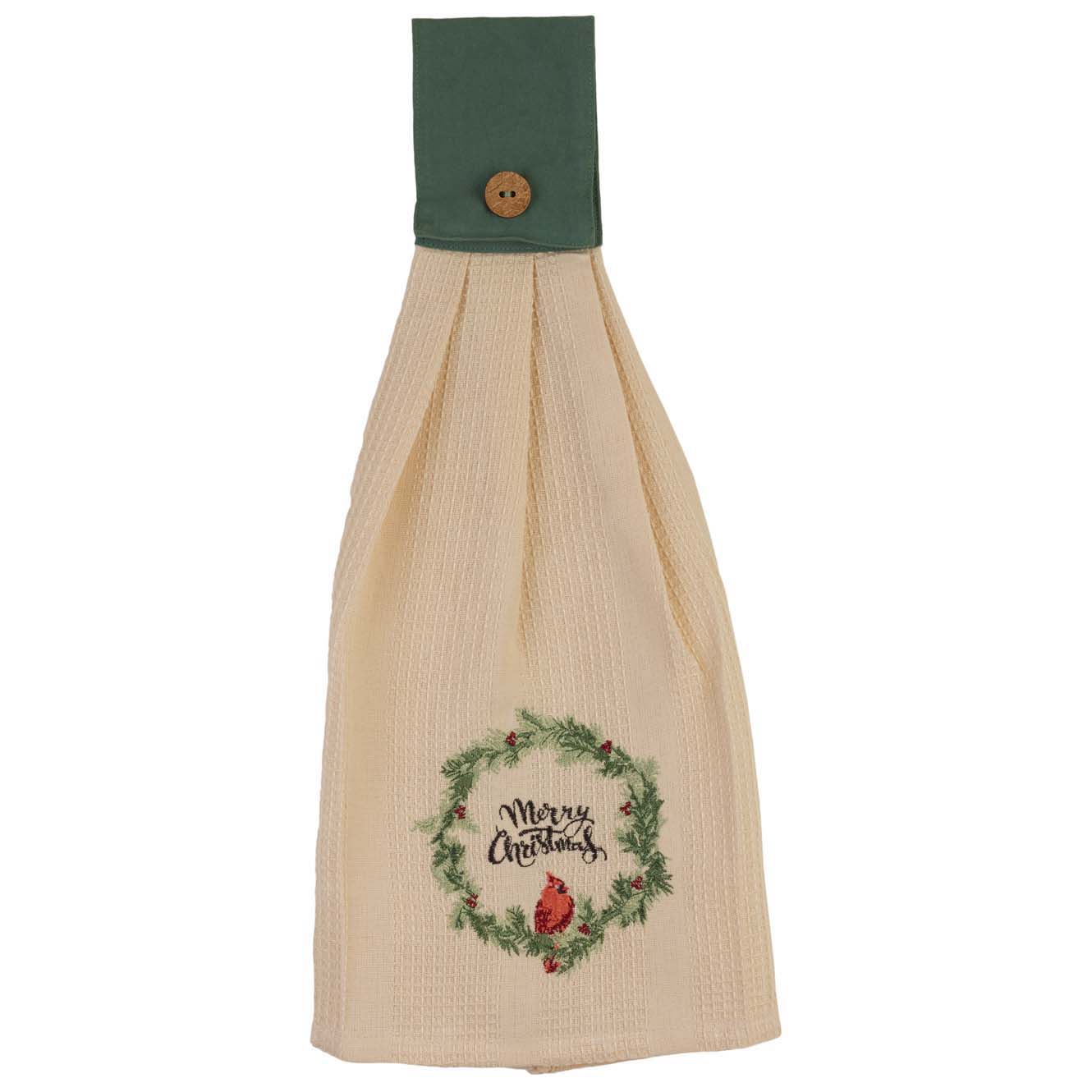 Cream Cardinal Towel W/Tab
Item Number: 35733
Cream waffle weave tab towel with an embroidered green wreath with red berries and a cardinal sitting on it. In the middle it says "Merry Christmas" in black script. Green tab has a decorative wooden button and a Velcro closure.
Measures:18" from top of tab to bottom of towel.
$7.99
Product in stock