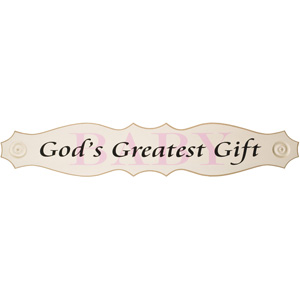 Pink Baby Sign ON SALE!!
Item Number: 12692
SALE! OVER 55% OFF!!This cream wooden (particle board) sign features "God's Greatest Gift" in black lettering and the word "BABY" in pink. It has circular accents at each end, and its edges are sanded. This sign has keyhole slots on the back for hanging.
Measures: 31.5x5.5"
This is an oversized item and cannot be placed on an express order.
$39.00 $16.99
Product in stock