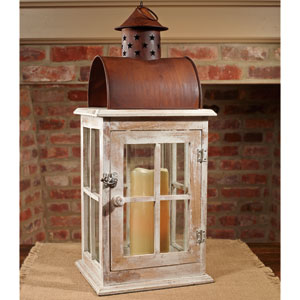 Stratford Lantern
Item Number: 67435
This aged wooden lantern has a rustic metal top that features cut out stars and a ring for hanging. Comes with glass inserts and the hinged door opens to put your favorite things inside for display.
Measures: 9"W x 22.5"H x 9"Depth
This is an oversized item and cannot be placed on an express order.
$85.99
Product in stock